Halloween is not just any day! Halloween is the birthday of one of my favorite people (because since when do fictional characters not count as people?): Maya Davidson, who tries so hard to keep her mother and brother–not to mention Paris and the world!–safe in The Cabinet of Earths and A Box of Gargoyles.
Poor Maya! Other people get to have birthday parties with delicious cake and innocent games and absolutely harmless music–but Maya gets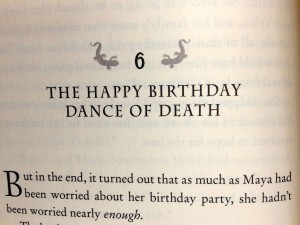 Every October 30, while some people are out causing trouble as part of Mischief Night, Maya Davidson stays up late to welcome her birthday, as it comes rolling in: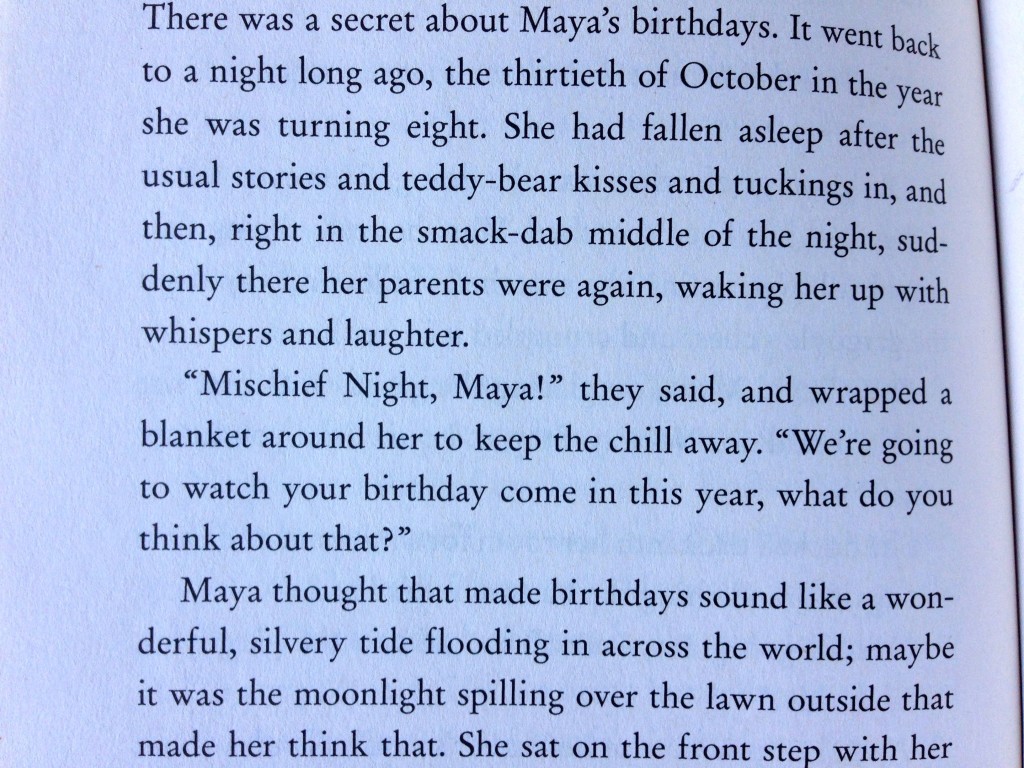 Maya is a person very close to my heart. She is courageous, though courage doesn't come easily to her. She worries about things, but finds a path to follow that leads right through all those worries. She cares deeply about people (not to mention certain gargoyles, a Bulgarian dragon, and the tiniest of bronze salamanders) and is willing to take on all sorts of risks and adventures to help those whom she loves. Happy birthday, Maya!
What kind of present would a fictional girl enjoy? I think, perhaps–to have us reading her stories! What would make that present sweet for all of us? Well, HarperCollins is sponsoring a temporary $1.99 e-book sale of THE CABINET OF EARTHS! If you haven't read THE CABINET OF EARTHS yet, why not give it a try? It's a little bit spooky, in a late-Octoberish sort of way! Available at all the e-book outlets: Amazon: http://www.amazon.com/Cabinet-Earths-Anne-Nesbet-ebook/dp/B005C6GE9I/ref=sr_1_1?s=digital-text&ie=UTF8&qid=1445901878&sr=1-1&keywords=cabinet+of+earths, Barnes & Noble: http://www.barnesandnoble.com/w/the-cabinet-of-earths-anne-nesbet/1103167984?ean=9780062099198 , and Kobo: https://store.kobobooks.com/en-us/ebook/the-cabinet-of-earths
(The story of Maya's birthday is told in A BOX OF GARGOYLES, by the way. That's available all sorts of places, as well! http://www.harpercollins.com/9780062104250/a-box-of-gargoyles)
HAPPY MAYA'S BIRTHDAY or HAPPY HALLOWEEN, whichever you celebrate!