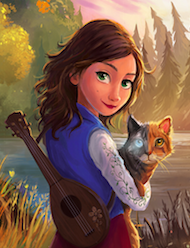 It has been a busy week at work, a busy week at home–busy! So at first I didn't pay much attention to the battered, taped-together package that one of my kids had hauled inside from where the postman had left it. But then I turned it over and saw a tattered address label: HarperCollins!
Good things come in HarperCollins packages. In this case, VERY good things: the first advance copies of THE WRINKLED CROWN!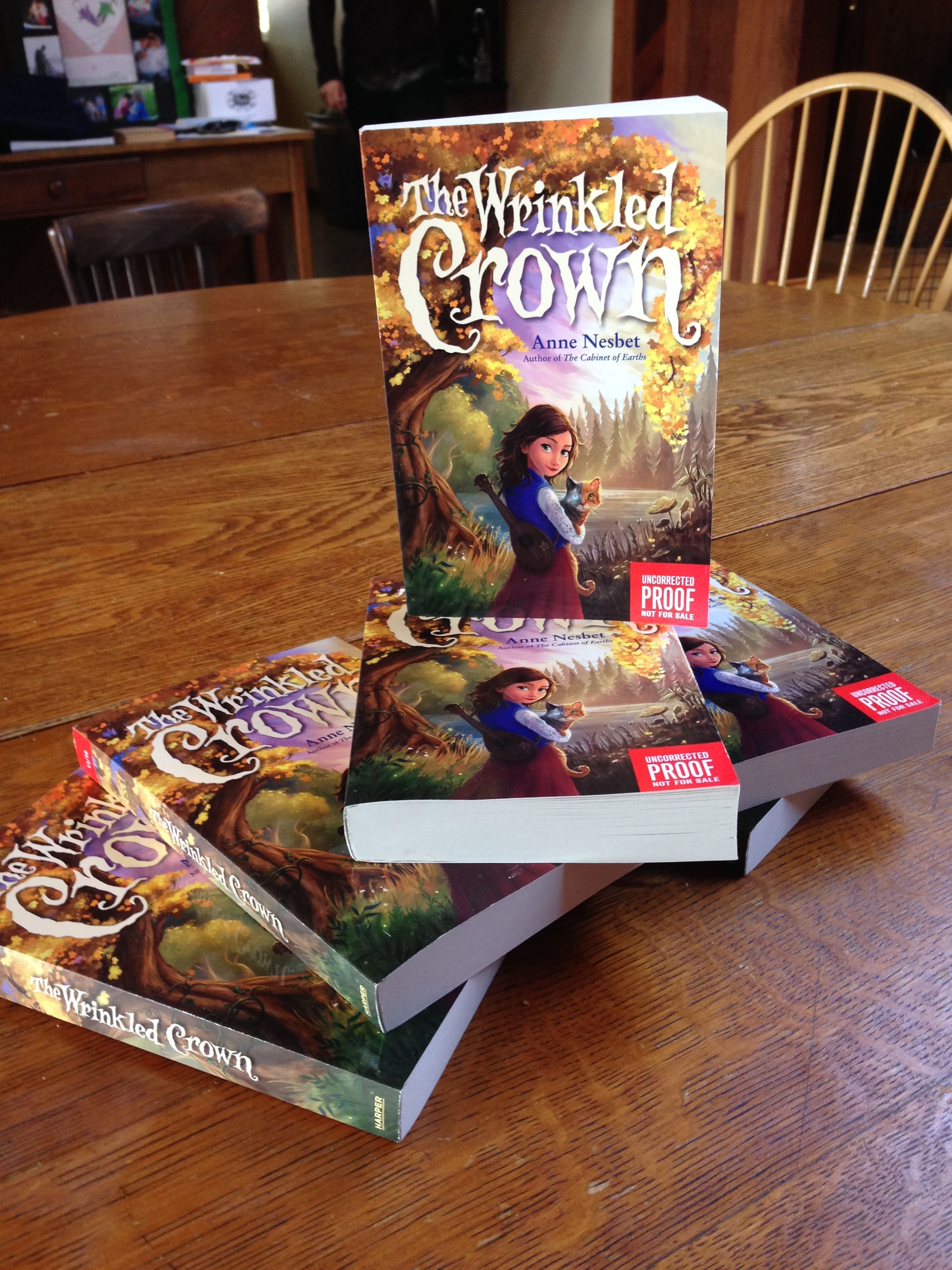 I love the cover, and I love this story, and I can't wait until you meet Linny and the Half-Cat!
"Up in the magical, wrinkled hills, Linny breaks an ancient law. No matter how musical a girl may be, she must not so much as touch a string of a lourka before she turns twelve, or she'll be spirited off to Away. But Linny, born nimble-fingered and tune-filled, can't resist: she makes a lourka of her very own. When the curse meant for her strikes her best friend instead, Linny must leave her home behind to try to set things right.
……If you leave the wrinkled hills, you will never find your way home–everyone knows that other law. But Linny has the gift of not getting lost, and she will risk everything to rescue her friend. With her father's young apprentice, Elias, she travels down into the Plain, where science may have found a cure for magic. Linny and Elias soon find themselves caught up in the age-old battle between the wrinkled places and the Plain. Can Linny keep the fractured land from falling apart—and save her best friend?"